This week: amazing footage of a daring rescue, planning for federal transportation cuts, Armoring the New Orleans levees, rising Lake Powell & Lake Mead, and stand up desks.
Agencies Start Planning for Steep Cuts In Federal Transportation Funding (by Larry Ehl, Transportation Issues Daily)
Public agencies are beginning to game-plan for the possible impacts of receiving about 30% less federal transportation funding.  That's the rough amount of funding cut provided in a House Republican proposal for replacing SAFETEA-LU.
Corps decides on armoring for New Orleans area levees (By Mark Schleifstein, The Times-Picayune)
While the new levee system is designed to block surge from a 100-year hurricane, or one with a 1 percent chance of occurring in any year, the armoring is supposed to assure that even if overtopped, the earthen levees would not be eroded by the surge of a 500-year hurricane.
Levee armoring plans challenged by East Bank levee authority members (By Mark Schleifstein, The Times-Picayune)
The argument is over the corps' rejection of a proposal by state and local levee officials that would increase the height of some levees in addition to implementing the corps' armoring choices. They contend the plan would provide the levees a better chance of avoiding erosion caused by overtopping by surge and waves from a 500-year or larger hurricane.
Updates on Lake Powell and Lake Mead/Monsoon Moisture (by Ken Clark, Western U.S. Weather Blog)
The current level of Lake Powell is the highest level it has been since Nov. 26, 2001, almost 10 years. A staggering 6,044,629,381,024 gallons of water are contained in Lake Powell right now. Impressive!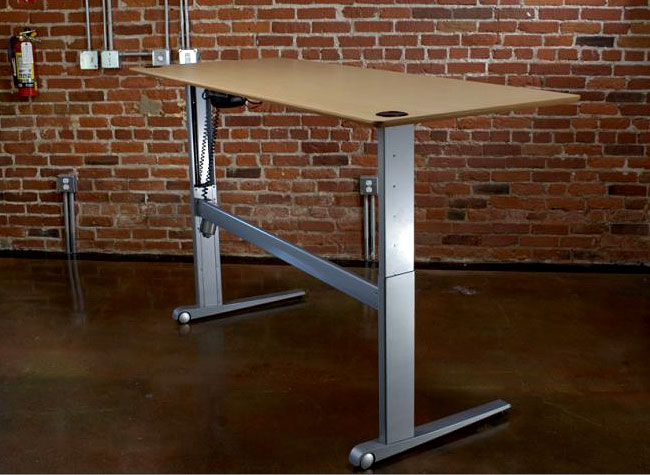 Become a Stand-Up Guy: The History, Benefits, and Use of Standing Desks (by Brett & Kate McKay): Dusty has recently become a user of the stand up desk set up. The arguments in this article for its use are pretty convincing!
And if you think you're off the hook because you get in a bout of vigorous exercise each day…you're not. Studies have shown that exercise does not counteract the negative effects of sitting. It's like thinking you can snack on Twinkies all day, and then offset that by running for an hour.