This week: Letting the water back in, the Mississippi River trying to change course, Iowa's flood-damaged roads, USGS' historical topographic map collection, and GIS on 9/11.
Background: to let the water back in (by Jessica Ludy, The Water Away)
In the Netherlands and around the world, alternative, multi-benefit projects face similar challenges and that is why in some areas, researchers, NGOs, consultants, and agencies are pushing for more system-wide analysis of flood risk reduction techniques. We must begin to understand these costs and benefits better so we can move toward more sustainable approaches that truly protect our human and natural communities.
Mississippi River tried changing course during flooding, leaving huge bill (by Tom Charlier, The Commercial Appeal)
But from northwest Tennessee to Louisiana, the Mississippi tried to carve shortcuts through bends and shave off parts of islands. It washed out riverbanks, undermined some levees and buckled the concrete revetment installed by the corps to hold banks in place.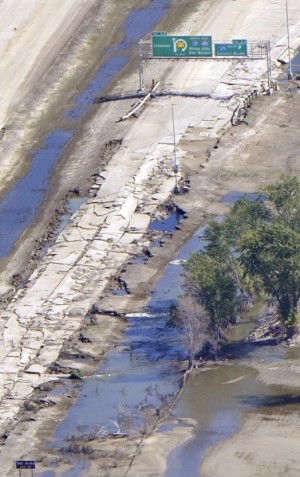 Iowa on fast track to repair flood-damaged roads (by Dave DeWitte, Sioux City Journal)
"Iowa's never experienced this type of flooding for the interstate system," said Gray-Fisher, a member of the DOT's flood recovery team. "There was never this much damage, never this duration."
USGS Launches Historical Topographic Map Collection (by Matt Ball, Spatial Sustain)
The U.S. Geological Survey has just released the Historical Topographic Map Collection that includes published U.S. maps of all scales and editions as either georeferenced digital download or as a scanned prints available from the USGS Store. There are now more than 90,000 maps available of the 200,000+ created since the USGS founding more than 130 years ago, and more are being added rapidly.
Remembering the Role of GIS at Ground Zero (by Matt Ball, Spatial Sustain)
That issue's cover story was meant to be a feature that highlighted New York City's NYCMAP, and I had just received a photo from the designer that prominently featured the twin towers. As the event unfolded, it became clear that we had to pull the cover, and the feature, from the issue out of respect for the tragedy and loss.