On Monday, Houston got hit with storms delivering upwards of 6 inches of rain including heavy winds and speculated tornadoes. At one point, rain gages recorded almost 2 inches of rain in less than 10 minutes! Streets were so inundated in some places that boats had to be used to rescue people. Downtown Houston streets were flooded and even some major highways were simply shut down (like Highway 288 to the south)
This clip below appears to be taken from the Chimney Rock Road crossing of Braes Bayou. The channel is running full and the upstream bridge appears to be at pressure flow. Check out what Google Streetview shows the bayou normally looking like:
Now take a look at the video from the bridge taken during the flooding on Monday:
The photo below was taken looking south from the convergence I-45 and I-10 just north of downtown Houston. The flooded stream is White Oak Bayou: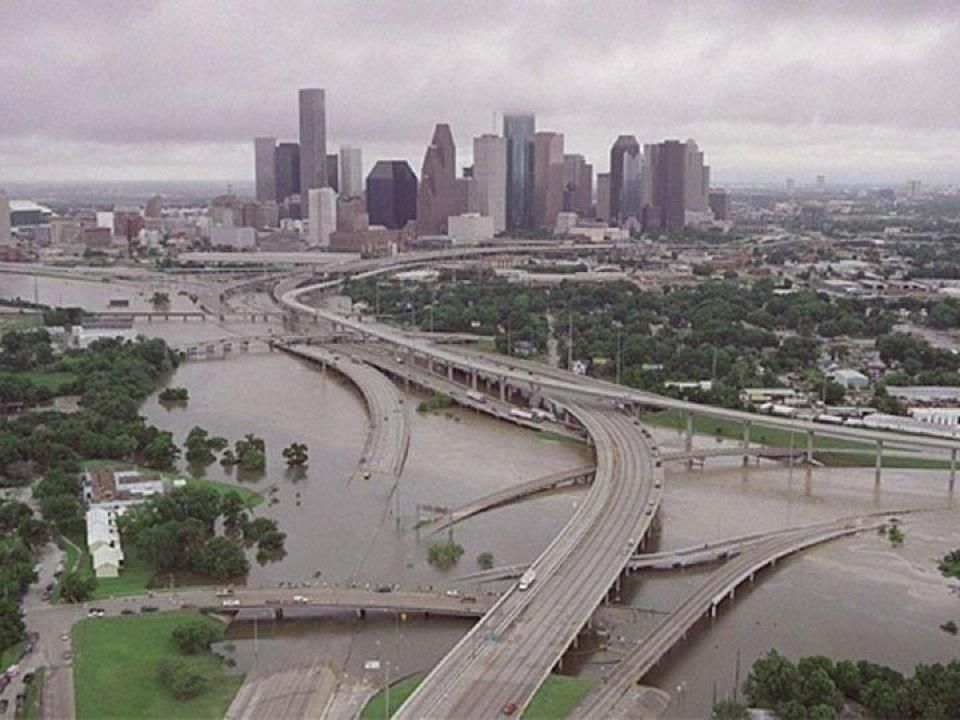 The good news is that, as far as I could determine, there have been no deaths connected with the storm and flooding.
Stormy Monday: Houston area pummeled by high winds, hail and rain, flooding streets (culturemap)
Flash flooding plagues Houston after heavy storm (Houston Chronicle)