This week: flooding in the country of Georgia, learning flood communication from the Dutch, reforming our flood insurance system, floating robots, and the potential failure mode for the Colorado River Basin.
Can the Dutch teach us something on the power of communication? (The Water Away)
In the Netherlands, it is not uncommon to find large nice posters plastered all over public works projects to explain to the public why it is their train station is under construction yet again.  I rarely hear people cursing the delays (or at least significantly less than in the United States) as a result of it because they understand what the long-term goal is.
Flood Insurance Reform: A Chance For Congress To Do Something Productive (Think Progress)
Unfortunately, the Program in its current form is fatally flawed. It actually encourages increased risks to people, property and nature.

This flaw is due in large part to subsidized flood insurance that pays people to rebuild again and again in areas where floods and hurricanes put communities, first responders and properties at risk.

To make matters worse, development in flood risk areas has the perverse effect of destroying natural systems that would otherwise provide flood and storm protection to people and properties.
Floating Robots Use GPS-enabled Smartphones to Track Water Flow (cellular-news) HT: Channel Restorationist
Having a high volume of sensors moving through the water can shed light on processes that are influenced by how water moves, such as the spread of pollutants, the migration of salmon or the mixture of salt and fresh water in the Delta's ecosystem, the researchers said. Today's field test gave researchers a picture of how water moves through a junction in the river with a resolution never before achieved.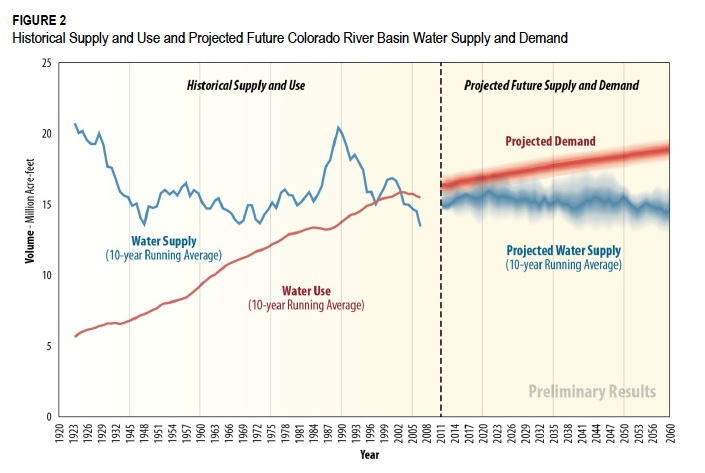 Las Vegas, Look out: A Bad Year in the Colorado Basin Hints at the System's Failure Mode (jfleck at inkstain)
Last year's huge bounty of bonus water lifted total storage in the reservoirs behind Glen Canyon and Hoover dams by 5 million acre feet. 3 million of those acre feet will disappear this year.