"This flooding has been crazy. We have not experienced anything like this in our community," iReporter Kayla Keigley, who said she works as a health care preparedness coordinator, told CNN. "Roads are destroyed. Neighborhoods are underwater. I am in shock and I work in the field of preparedness – this is something I work to 'deal with' daily. Our community is in disbelief." (CNN)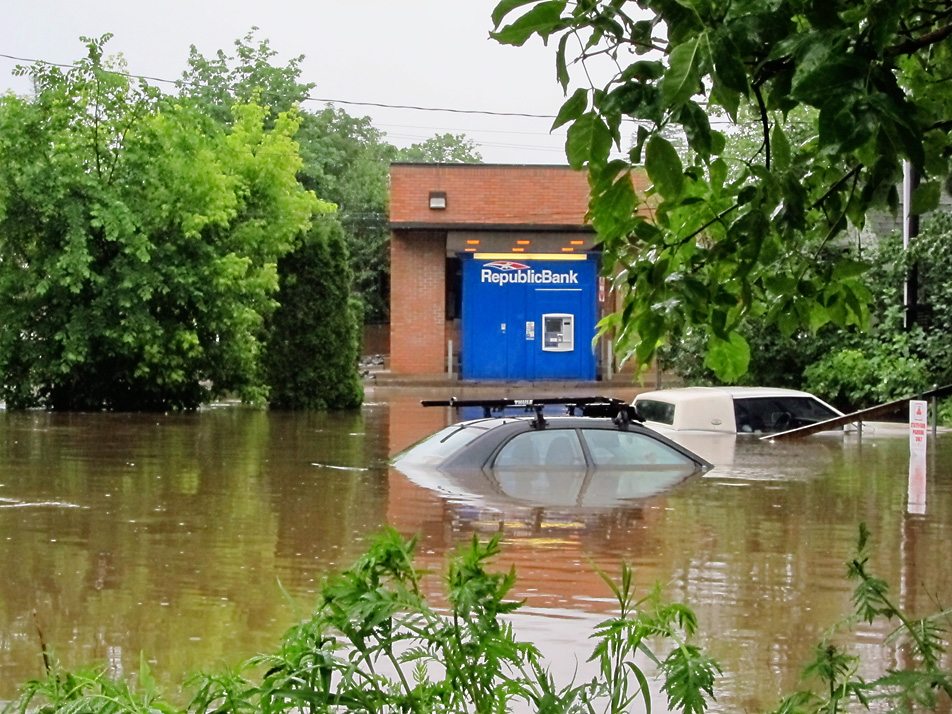 Tuesday and Wednesday, the city of Duluth, Minnesota got hit by a storm system that dropped upwards of 10 inches of rain. Roads have been destroyed, intersections and cars are underwater, and there are numerous sinkholes. At least eight animals have drowned at the Lake Superior Zoo.
"Unbelievable. You expect blizzards in Duluth," homeowner Darrin Berg told the Duluth News Tribune. "You don't expect floods." (MSNBC)
Here are a few simply unreal clips of the street flooding:
Authorities have yet to be able to fully assess the damage because there are certain conditions that are still dangerous with so many intersections shut down and the local channels running full or overflowing. The flooding is now moving south and starting to cause problems in Carlton and Pine counties.
Our company has an office in Duluth and they sent us some additional photos of Vermilion Road (see photo above). It sounds like the city is just in shock with folks having never seen the water this high before.
More Information and Videos
Photos: Damage, destruction in wake of record Duluth flood (MPR News)
Flooding rips up Duluth, drowns zoo animals (MSNBC)
Duluth flash flooding destroys roads, leads to zoo animal drownings (CNN)