This week: Photos of Hurricane Isaac, Mississippi River flowing backwards, a year removed from Hurricane Irene, Shanghai unprepared for flooding, and Russian officials might be charged with negligence over flooding.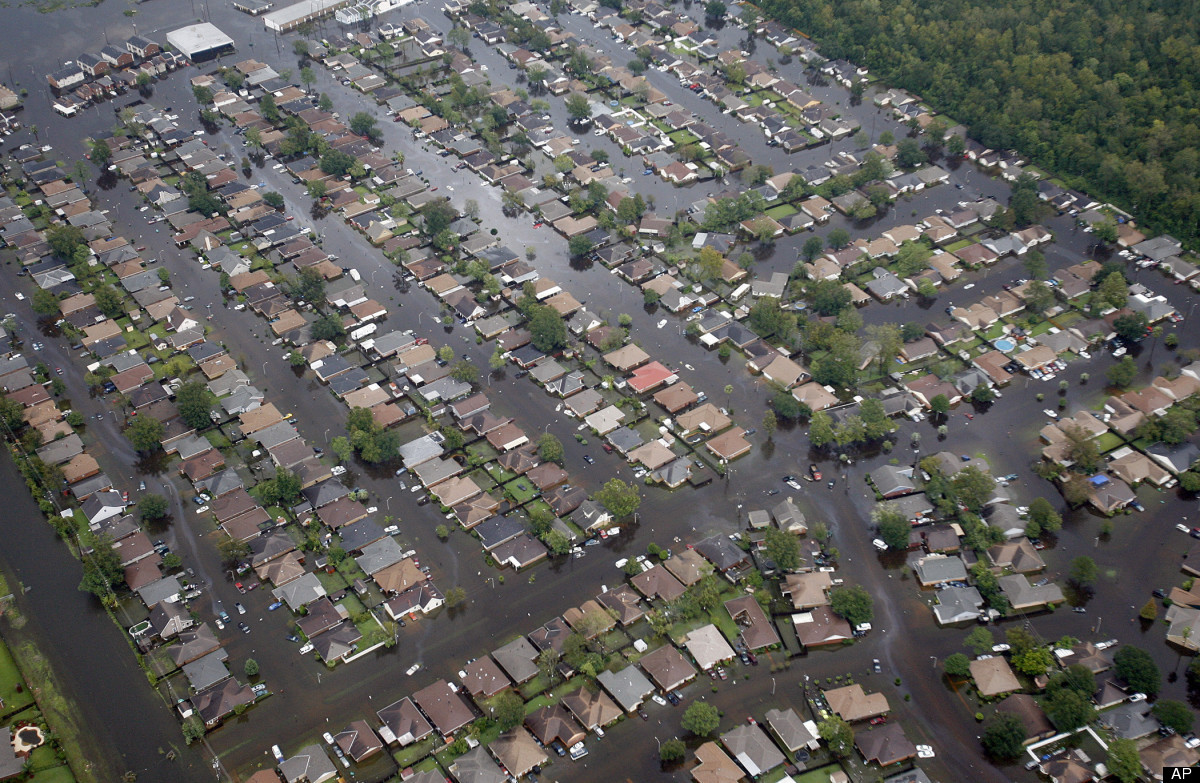 Hurricane Isaac 2012 Floods Regions Around New Orleans (PHOTOS) (Huff Post Green)
But in Plaquemines Parish, a sparsely populated area south of the city that is outside the federal levee system, dozens of people were stranded in flooded coastal areas and had to be rescued. The storm pushed water over an 18-mile levee and put so much pressure on it that authorities planned to intentionally puncture the floodwall to relieve the strain.
Photos: Hurricane Isaac drenches Gulf Coast (Denver Post)
Isaac arrived exactly seven years after Hurricane Katrina and passed slightly to the west of New Orleans, where the city's fortified levee system easily handled the assault.
Mississippi River Flows Backwards Due to Isaac (ScienceDaily)
The USGS streamgage at Belle Chasse, Louisiana, showed the Mississippi River flowing upstream at 182,000 cubic feet per second, surging to 10 feet above than its previous height. Average flow for the Mississippi River at Belle Chase is about 125,000 cfs towards the Gulf of Mexico.
A year on, Northeast towns struggle after Hurricane Irene (wtax.com)
Though doomsday forecasts of the hurricane hitting downtown Philadelphia or flooding New York's subway never occurred, Vermont and parts of upstate New York were hard-hit, suffering the worst flooding in more than eight decades.
Shanghai Unprepared For Flooding: China's Rapid Expansion Outpaces Safety and Environmental Concerns (International Business Times)
A recent study in the journal Natural Hazards suggests that Shanghai is the most vulnerable city to flood risks when compared with eight other coastal metropolises built upon rover deltas across the globe, including Osaka (Japan), Manila, Casablanca (Morocco) and Dhaka (Bangladesh).
Russian Officials May Be Charged with Negligence over Flood (RiaNovosti)
"A preliminary investigation over dereliction of duty by Tuapse officials has been initiated," the committee said in a statement.

In particular the investigation will check whether officials did everything they could to clean river beds and find out how the public emergency warning was organized.