This week: What's next for flood prevention in the aftermath of massive floods in Germany, before and after aerial photography of the Germany flooding, extreme jet stream pattern triggers historic Europe flooding, 2012 second costliest ever for disasters in the U.S., $20B plan outlined for New York City, and a Colorado River water supply shortage potentially as soon as 2015.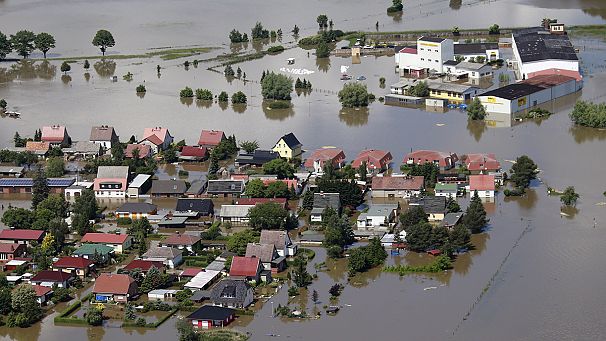 Flood Prevention in Germany – What Now? (FloodList)
After 2002 in Germany, there were lots of plans and recommendations for flood protection projects, but not everywhere did these recommendations get implemented. It is natural to conclude this was down to lack of money. But that isn't always the case. For example in Grimma, Saxony, which suffered some of the worst flooding in the state, there were plans drawn up for flood prevention measures that weren't fully implemented due to opposition from a civic group.

The reasons for opposition may differ from region to region, town to town. But generally speaking, locals worry about large flood walls and dykes ruining their local landscapes. Farmers worry about losing available land, property developers and businesses likewise. One solution to ease river flooding is to introduce polders around the river areas. But this brings water closer to residential homes, raising the water table and often resulting in damp cellars.
Germany Floods Map – Before and After (FloodList)
Below are some satellite images of the floods in Bitterfeld, Dessau, Halle and Magedeburg in Germany. The first images are from before the floods, most of which were taken around a similar time last year (2012). All of the images are courtesy of Rapid Eye.
Extreme Jet Stream Pattern Triggers Historic European Floods (Dr. Jeff Masters' WunderBlog)
If it seems like getting two 1-in-100 to 1-in-500 year floods in eleven years is a bit suspicious–well, it is. Those recurrence intervals are based on weather statistics from Earth's former climate. We are now in a new climate regime with more heat and moisture in the atmosphere, combined with altered jet stream patterns, which makes major flooding disasters more likely in certain parts of the world, like Central Europe.
2012 Second Costliest Year for Natural Disasters (Live Science)
Hurricane Sandy and an extensive drought made 2012 the United States' second costliest year for natural disasters since 1980, federal officials said today (June 13).

Weather and climate disasters racked up $110 billion in damages across the country last year, according to a report released today by the National Climate Data Center (NCDC).
Bloomberg Outlines $20 Billion Storm Protection Plan (NY Times)
The plan covers so many parts of the city and proposes such an array of projects that the cost could change — and given the history of such large projects, it is likely to grow substantially.

Not included in the estimate are some of the more ambitious projects envisioned in the report that require further study, like the construction of a so-called Seaport City, just south of the Brooklyn Bridge in Manhattan, modeled after Battery Park City, which would protect Lower Manhattan but cost billions more.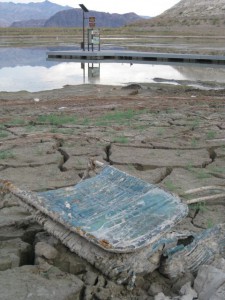 Colorado River Shortage Possible By 2015 (Inkstain)
The latest monthly modeling report (the Bureau's much-read24-Month Study) now suggests Lake Mead's surface elevation could drop to 1,075 feet above sea level – the level at which a formal shortage declaration is required – as early as June2015. As I understand the rules, this would likely mean a reduction in water deliveries (initially, a small reduction) beginning in the fall of 2015.