This week: South African flood death toll climbs to 32, China bombs the Yellow River to break ice jam, a brief history of flooding in Colorado, the world's most stressed rivers, and a quick way to stay more visible with your boss.
Flood Death Toll in South Africa Climbs to 32 (FloodList)
Heavy rains and floods over the northern and eastern parts of South Africa during the last two weeks have led to the deaths of at least 32 people, 25 of which have drowned, it was reported on Monday.
This video was simply nothing I'd ever seen before – Chinese Air Force bombers called in to bomb ice jams to break them up? Wow. Great find by FloodList.
Bombs Break Yellow River Ice Jam, China (FloodList)
On a remote part of the Yellow River in China, the ice jam was considered to be so severe that "military intervention" was required. This came in the form of several Chinese Air Force bombers, who were called in to drop 24 bombs on the frozen river in order to free up the flow and save towns and cities upstream from flooding.
Though this article states that "we expect a flood event in Colorado to be associates either with spring snow melt or slow moving thunderstorms," major events in Colorado have not historically happened apart from rain. But this article has a great brief synopsis of the major flood events of Colorado history since the '20s.
Flood Season Approaching, Colorado No Stranger To Big Events (CBS Denver)
Flood and wildfire awareness week continues across Colorado with today's message taking a closer look at flood history in our state.

Traditionally, we expect a flood event in Colorado to be associated either with spring snow melt or slow moving summer thunderstorms. But as seen during September of last year, they can happen when least expected.

Colorado is fortunate in that widespread major flood events aren't a yearly event. But when they happen, they're often catastrophic.
The World's Most Water-Stressed Rivers (Slate)
Five of the 18 basins on the list are in China. Indonesia, Afghanistan, India, and the United States each have two.

The Colorado River and the Bravo Basin of the Rio Grande are America's most stressed basins. As Andrew Maddocks and Paul Reig of WRI point out, more than 30 million people depend on the Colorado for water and the seven states it supplies comprise 19 percent of America's GDP.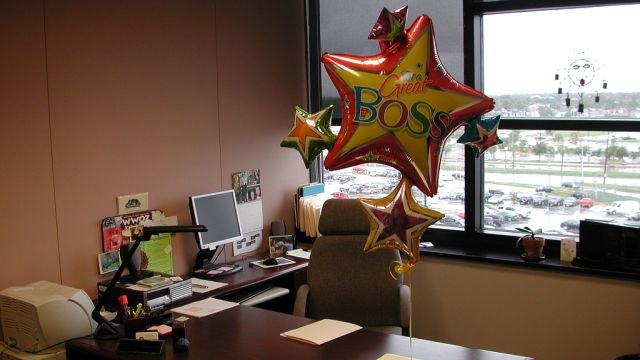 Send Your Boss a Weekly Status Update to Stay Visible (Lifehacker)
Eric Barker over at Time.com has recommendations for a number of emails you can send to make your life better. Among them, a simple email to your boss each week that lets them know how you've spent your time. Sometimes, your performance just isn't visible to your boss and this is an easy way of making sure it is. And even if your group is small and you interact with your boss regularly, a status update can be a great tool for making sure things run smoothly.